2021 Awards Ceremony
MARCH 26, 2021
The State Science and Technology Fair of Iowa Grand Awards Ceremony is the celebration of a year's worth of science research, learning and discovery for over 715 students exhibiting nearly 530 projects from more than 75 junior and senior high schools that span the state of Iowa.
This program honors the top science fair projects by awarding certificates, medallions, prizes, scholarships, and all expense paid trips to the top projects to attend the International Science and Engineering Fair (ISEF).
Virtual Senior High Awards Ceremony
March 26, 2021
4:00 PM
Virtual Junior High Awards Ceremony
March 26, 2021
5:30 PM
Watch the Ceremonies Live!
We will be live streaming the awards ceremonies from our YouTube Channel. After, we will post the videos on this page, so you can relive the ceremonies.
Recent Hall of Fame Inductee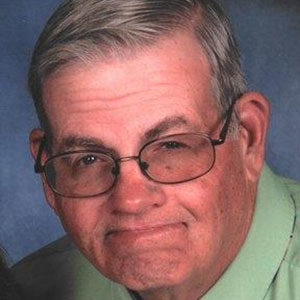 Larry Schwinger
2020 WINNER
Larry taught science at Stuart-Menlo and West Central Valley High School until his retirement in the spring of 2008. He headed up the Science Fair Program for many of those years. The Science Fair was lifelong passion for Larry, as him and his wife Jolene would escort a number of students to state, national and international Science Fairs.
Nominate the next
Hall of Fame Winner!
NOMINATIONS DUE BY MARCH 23, 2022
Lorem ipsum dolor sit amet, consectetur adipiscing elit. Cras faucibus sem quis dignissim tincidunt. Duis id risus sed ex mollis pharetra et eu nunc. Nunc posuere arcu id lacinia vehicula. Nulla tincidunt quis lacus eu
Andrea Spencer
Supporter
2019
College of Human Sciences
SUPPORTER/Sponsor
2018
Cheryl Schiller
Volunteer/Supporter
2018
McKenzie Gettler
Past participant & SUPPORTER
2017
Dr. Chris Minion
Supporter
2017
Iowa State University Office of the Provost
Supporter
2017
Feng Zhang
Past participant & SUPPORTER
2016
Iowa State University College of
Agriculture and Life Sciences
Supporter
2016
Christopher Parrish
TEACHER
2015
Andrew Denner
Past participant & SUPPORTER
2015
Amanda Kite
Part Participant & Teacher
2014
Alicia Schiller
Part Participant & Teacher
2014
Arie Schiller
Part Participant & Teacher
2014
Colleen Gordon
Teacher
2014
Jolene Ann Schwinger
Supporter
2013
Dr. Kimberly Murphy
Supporter
2013
Carrie Gebhart
Past Participant & Supporter
2013
Nikki Schneider
Past Participant & Supporter
2012
Dr. Travis J. Frey
Supporter
2012
Vicki Speake
Supporter
2012
Jolene Ann Schwinger
Supporter
2012
Debbie Stalter
Supporter & Teacher
2011
Heather Gutknecht
Past Participant & Supporter
2010
Andrea Spencer
Past Participant & Supporter
2010
Kyle VanAusdall
Teacher
2010
Nadine Weirather
Teacher
2010
Dr. David Schmitt
Supporter
2009
Pella Rolscreen Foundation
Supporter
2009
Matthew & Nancy Clark
Supporters
2008
Dr. Rex & Hope Wilhelm
Supporters
2008
Iowa Biotechnology Association
Supporter
2008
Iowa Energy Center
Supporter
2008
Iowa Space Grant Consortium
Supporter
2008
Kris Groff
Past Student, Teacher & Supporter
2007
Dr. Howard Shapiro
Supporter
2007
Penni Bryant
Supporter
2007
Dr. Harold "Sande" McNabb
Supporter
2006
Margo McNabb
Supporter
2006
Dr. Rodney Rogers
Supporter
2006
Dr. Dean Hoganson
Supporter
2006
Pete Gulbranson
Past Student
2005
Walter Reemtsma
Teacher
2005
Ernest Schiller
Teacher
2005
Larry Schwinger
Teacher
2005
Christy Taylor
Student
2004
Richard Sorfendon
Teacher
2003
Daren P. O'Brien
Student
2001